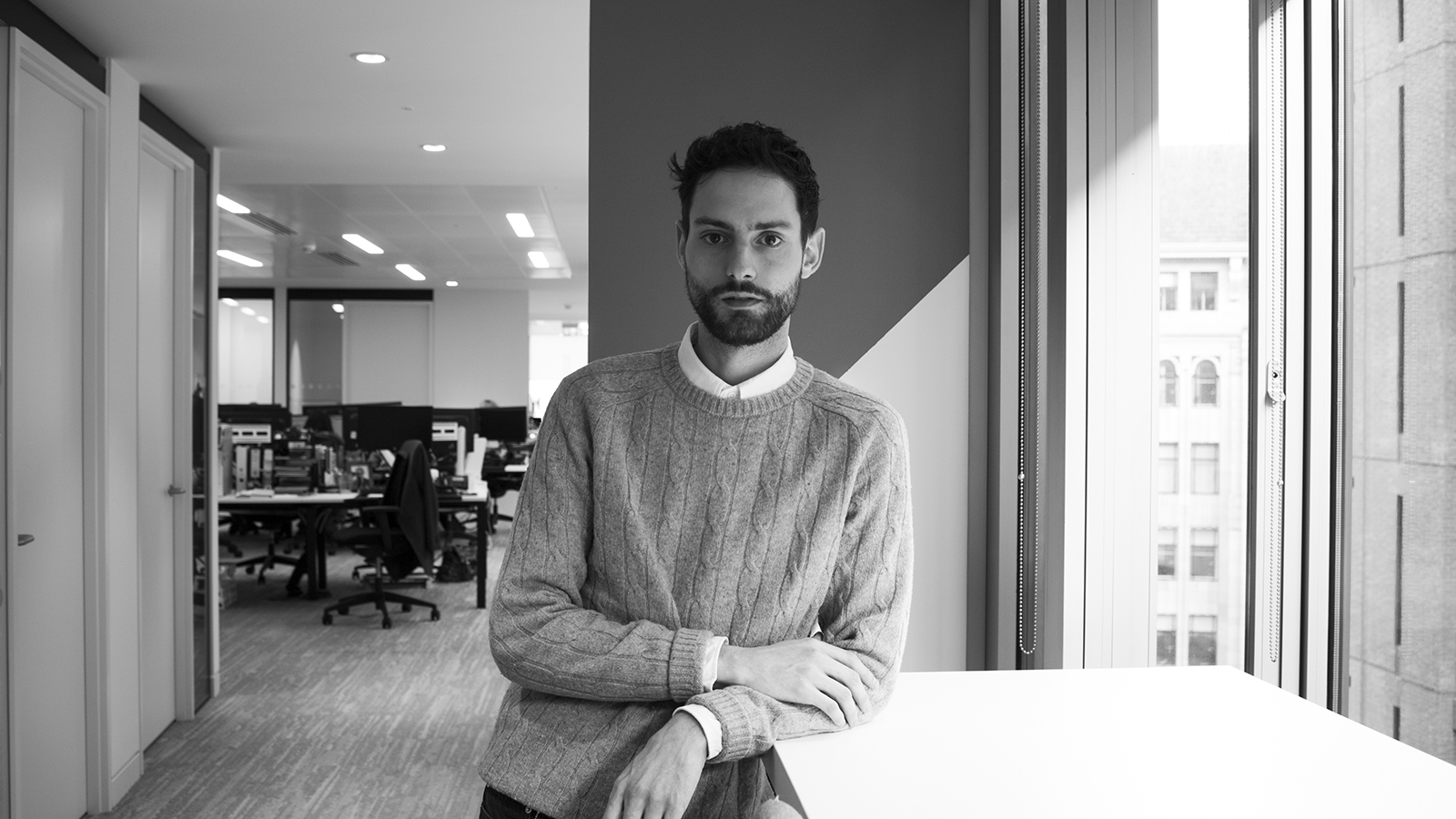 MEET JULIAN GANZ, JUNIOR RESEARCH EXEC, EDELMAN INTELLIGENCE
LENGTH AT CURRENT JOB: 6 MONTHS
What does a typical day in the life of a Junior Research Executive look like?
Given the wide range of projects we are working on at Edelman Intelligence, there isn't really a typical day. In the morning I might draft reports for a large international project spanning over 20 markets, and in the afternoon I am helping with the survey-design or a presentation for another project. What I really enjoy is the depth of knowledge and expertise in the team, so on any given day, you have a combination of people and skills working on different projects.
What three skills do you think are essential to fulfil your role?
I think openness to different approaches and methodologies, an understanding of how data can help to reduce complexity, and finally the willingness to challenge yourself and learn from your colleagues.
What do you like best about working at Edelman?
Since this is my first job in the private sector, I really enjoy the insights I get, both from the work we do at Edelman Intelligence, but also on a more subtle level, learning how clients/ institutions work and what they want to achieve. We are in the position of providing strategical advice informed by data, which is great. Then there are the Thursday drinks and the new pool table in the office.
What are some of the challenges you face in your day-to-day role?
Going back to question one, because of the fast-paced environment and different projects everyone is working on, it can be challenging to switch the mind- and skillset on a day-to-day basis and ensuring to stay adaptive. But this also ensures that you keep on learning and improving new skills.
Describe Edelman in three words.
Diverse, Welcoming, International.
What's been your most memorable moment at Edelman so far?
On my first day, my phone ran out of battery, and I couldn't find the office building. So making it to the office eventually is pretty memorable.
What's the Edelman Christmas party like?
Shots, Shots, Shots.
How do you stay motivated?
Through the dynamic environment I mentioned before, there is little room to get complacent or bored. And the motivation of my colleagues and managers is a crucial as well.
What's your favourite work perk?
Having a cafe in the office serving free breakfast is definitely up there.
Finally, how do you see your career path developing in the future?
I've only been here 6 months, but I get to work on many different projects and learn new skills, so I'd say Edelman is definitely an exciting place for me in the future to further develop these skills and be creative in how to apply them.
To see the latest roles at Edelman, click here.