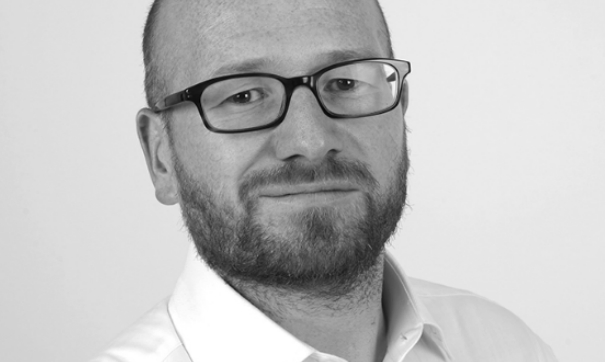 Today Smithfield, Edelman UK's London-based specialist financial services and capital markets communications business, announced the appointment of Iain Dey, Business Editor of The Sunday Times, as Senior Director, Head of Special Projects.
Award-winning and with extensive contacts at senior levels of international business built over a 16-year career in the UK and US, Iain is one of the leading journalists of his generation. Recognised as an expert in analysing strategy, dissecting boardroom politics and understanding the motivations of shareholders, he was at the forefront of reporting on the financial crisis. In recent years, he has focussed much of his attention on leading a digital evolution of The Sunday Times business coverage, using data to understand reader habits, subscription trends and deliver editorial content in different media. Iain has recently been shortlisted for the The London Press Club 2018 awards Business Journalist of the Year.
Acquired by Edelman in September 2015, Smithfield is a core part of Edelman's global financial communications practice of more than 130 practitioners around the world.
Iain will work with Smithfield Co-Founder and Managing Director John Kiely, and Senior Directors, Andrew Wilde (Head of Financial Services), and Alex Simmons (Head of Capital Markets), to build on the consultancy's rapid growth over recent years.
Speaking of the appointment Ed Williams, Edelman UK CEO and Vice Chairman, Europe said: "Iain is one of the most respected, seasoned and talented business journalists in Britain and understands the complexity of our clients' current operating environment better than most. He brings a network of long-standing senior relationships as well as extensive insight and knowledge into the inner workings of media, business and government. Alongside Hugh Taggart, John and the Smithfield leadership team he will be a dynamic driving force in developing our corporate affairs offer."
John Kiely, Managing Director added: "I've had the pleasure of knowing Iain for more than 15 years and I'm delighted he's joining us at a very exciting time in the evolution of our business. As part of Edelman our success has been rooted in offering clients the expertise and focus of a specialist boutique with the reach and skills of the world's preeminent communications consultancy and, with Iain adding another powerful facet to our consultancy, we are well positioned to continue our strong growth."
Iain Dey said: "Business needs a voice. In an environment where even the basic concepts of profit and loss are being questioned by the general public, it is more important than ever for companies to explain effectively what they do and why they do it. I have known and respected the Smithfield team throughout my career in journalism. With the added power of the Edelman network – its global reach, digital capabilities, branding expertise and public affairs knowledge – the agency is well-placed to help any business get its point across, using methods old and new. I look forward to playing a role in the continued growth of Smithfield, and the broader Edelman group."